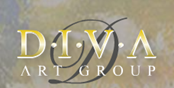 Objective
Organic Traffic.
Category
Art Dealer
Medium
Search Engine Optimization
Case study subject
Search Engine Optimization
Delivery Overview
Divart is an online art gallery and a platform of buying and selling art. Owing to the high valuation products, the organic ranking is highly competitive.
Since we were working on a newly launched website and business, it was impractical for us to target the more business centric keywords. Most of the reputed and established businesses had already ranked in them.
We opted for niche and precise keywords.
We performed an in-depth analysis of the online art dealer landscape and identified the long tail keywords with potential for multiple searches.
In the first month we implemented meta tags for each category surrounding the selected keywords and then started on links.
We gave special attention on technical SEO as the website was handling artwork of more than 100 artists all over the Europe.
As quality links to the site grew, it ranked higher and traffic started. The unique meta tag for each page and image have signaled to Google about the quality of the website.
The business saw rapid growth of traffic after getting digital identities.
Total traffic growth to the site, in a year was 500%
Bounce rate consistently stayed in the margins.
Impact: 
We have seen an improvement of traffic growth and sessions time.
Similarly, there is an improvement in the Users and New Users coming to the site. They get by 65.04% and 58.23% respectively YOY.
Also found average session duration improvement of 23.09%.