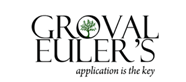 Objective
Lead Generation
Category
B2B
Medium
Paid Advertising
Case study subject
Paid Advertising
Domain-
Business Coaching
We partnered with Groval Euler's to conduct a deep dive of the market landscape, and implemented cohort-based messaging for the business, apart from optimising the campaign structure and platform strategy.
On the whole, we unlocked the flow of SRL leads and helped to grow leads-pipeline with paid marketing, and paid media strategies.
Research Observations
As new age businesses rapidly came up in different Indian cities, they struggle to makeup the skill gap. This is happening in mostly emerging cities where new age businesses are more likely to come up. Bangalore was targeted as the hot bed, Hyderabad was the surprise city.
Impact
With our targeted search campaigns, we generated more than 30 sales-ready leads from the first month. And lead numbers grew 40% to 60% MOM with 30% lower cost per lead.